Apparently your wondering just a bit about me…
Well…I grew up in a very small town in South Dakota and lived there until I was 18, then moving on to college and graduating with a Bachelors Degree in E-Commerce and Computer Security.
My original focus was on computer security, so after graduating I became a System Administrator at a medium sized credit card service company. In mid 2007 I resigned from my position and became a "full time" internet marketer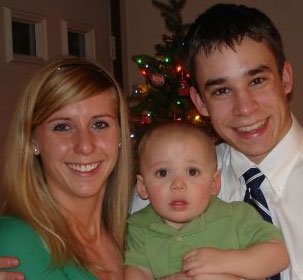 I basically do two things in life. One, spend time with my beautiful fiancee, my handsome son, and my precious daughter. And two, consume AS MUCH possible information about internet marketing and related subjects, case studies, blueprints, etc.
I have found MANY different strategies to get very targeted qualified traffic for almost anything I want to get it for. I can not only send that traffic somewhere, but I continue to study the art of conversion to match it. By understanding how to convert a visitor into a certain action, almost anything can be done. My hope of starting this blog, is to keep it up to date as much as I can by providing you information of my own ongoing studies.